2017 represents a milestone for Franklin Bowles Galleries, as it marks our 45th consecutive year as participants in the dynamic and rewarding business of fine art. During that time, we have assisted countless art lovers from around the globe to assemble truly world-class collections. We've had the pleasure of representing and specializing in a broad spectrum of media and art-historical periods—from Old Masters to Modern and Contemporary. Along the way, we've had the tremendous good fortune to forge lasting bonds of amity and collaboration with both collectors and artists alike.
We are immensely proud of the lengthy association that some of our artists have maintained with the galleries. It has been an honor and a privilege to be with this group as they've grown and flourished over the years.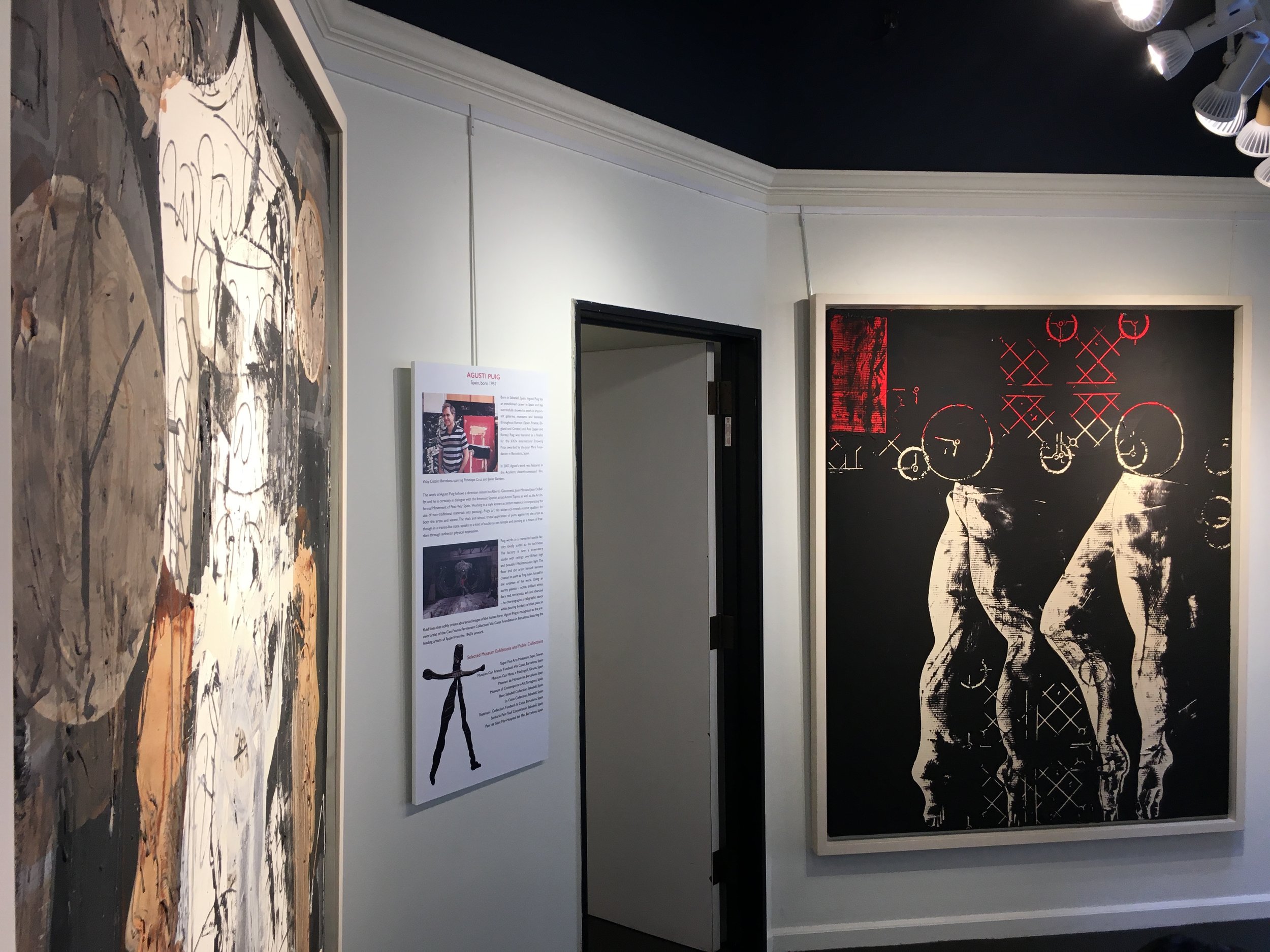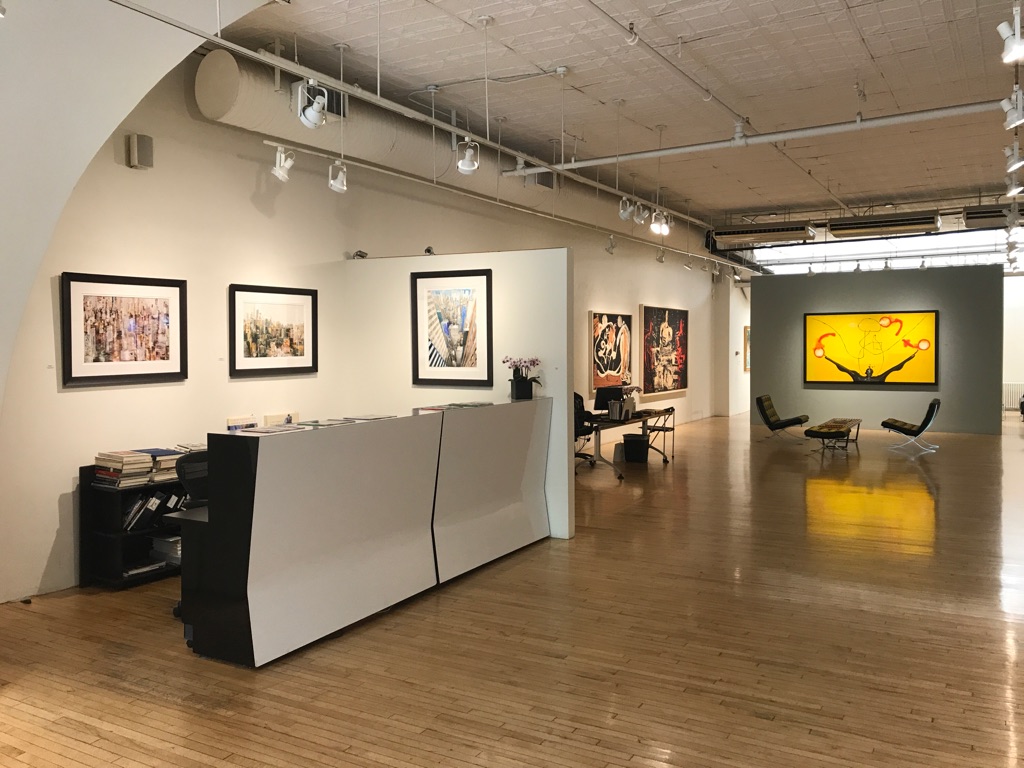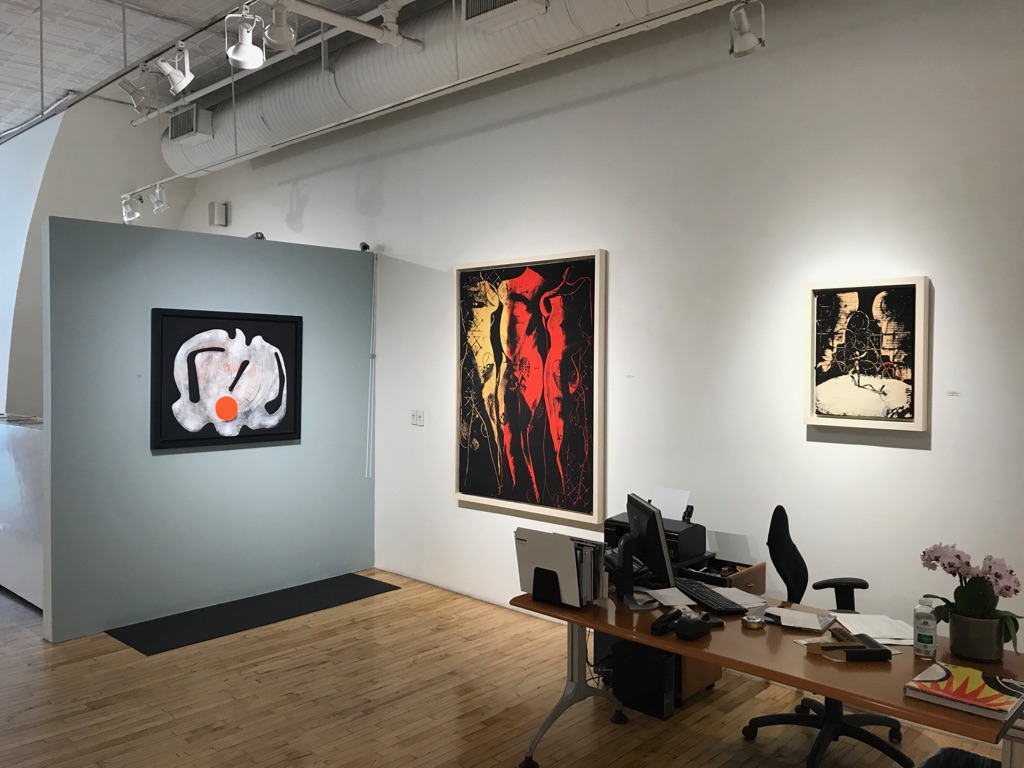 A look back with Eduardo...
EDUARDO ARRANZ-BRAVO
The fertile imagistic and cultural ground of Catalunya is omnipresent in Eduardo Arranz-Bravo's paintings; from the gravely expressive and austere Romanesque murals of Sant Climent de Taüll and Gaudi's pulsating, organic architectural forms visible throughout Barcelona, to the many manifestations of Dalí's disturbing Surrealist imagination and Miró's colorful biomorphic shapes and electrifying black lines seen gesturing across stark dry fields. Strong resonances with the potent figuration and confident structure of Picasso's art are likewise inevitable. Andalusian by birth, Picasso spent his formative years in Barcelona and later showed works at the same renowned gallery as Miró—the Sala Gaspar—which welcomed Arranz-Bravo in 1961 when he was only twenty-four.
A look back with Pierre Marie...
PIERRE MARIE BRISSON
Pierre Marie Brisson was a young man with a special vision and a singular sensibility when we started showing his work 32 years ago. Now, he is a celebrated and revered mid-career giant in his native France, with works in museums such as Musée Faure in Aix les Bains and the Bibliothèque Nationale in Paris; the French Consulate and the Jewish Museum, both in New York City; the Achenbach Foundation, Fine Arts Museums of San Francisco and the Georges Pages Museum, Los Angeles. Pierre Marie also pursues alternative artistic pursuits as diverse as viticulture, winemaking, and interior design!
A look back with Larry...
LARRY HOROWITZ
Larry Horowitz, a genuine plein-air landscapist based in upstate New York and Cape Cod, has been with Franklin Bowles Galleries for the past 22 years, and his work is no less sincere, heartfelt and captivating than when we first met. Larry's many painting expeditions on behalf of the galleries have generated a rich body of work that superbly documents our great American countryside and its many natural beauties.
A look back with Gottfried...
GOTTFRIED SALZMANN
Austrian-born Gottfried Salzmann, whose vertiginous perspectives and bold experiments in composition have captivated intrepid collectors for 14 years at our galleries, is also a stunningly accomplished watercolorist with his own permanent room at the Salzburg Museum in Austria. His exciting juxtapositions of media, appropriation of public imagery and blurring of the lines between abstraction and representation, continue to evolve and test conventional artistic boundaries.
A look back with Pierre...
PIERRE BONCOMPAIN
The elegance of Pierre Boncompain's lush scenes—infused with the light and color of his native Provence—find their perfect complement in this gentleman, whose sophistication and grace have moved both us and our audiences for the past 8 years. His visual poetry conveys a serenity and tranquility too often absent in our contemporary world these days.
A look back with Miquel...
MIQUEL GELABERT
Miquel Gelabert, who has now been showing with the galleries for almost 5 years, has managed, in a short time to distinguish himself among contemporary Spanish artists and their famous ancestors: Miró, Dalí, and Tàpies. Strongly attracted to the sea he grew up next to and spent many hours playing in, he is also rooted in his native landscape. The art critic and curator, Albert Mercadé, feels that this connection to both land and sea has added a humanity to the abstraction of the Catalan artists and has stated that Gelabert "restores poetry to geometric abstraction in contemporary painting."
A look back with Agustí ...
AGUSTI PUIG
Our newest artist, Agustí Puig, says he learned his real craft in the studios of fellow artists. He is a very physical painter, applying his own special paint in Pollock-like swirls on the floor of his studio before leaning some of the art on walls to paint and scrape at the surface. He works quickly and his years of observation and practice allow him to be spontaneous when working. AgustÍ is very alive to the fortuitous accidental in his work and believes the collector brings the final voice to his work.